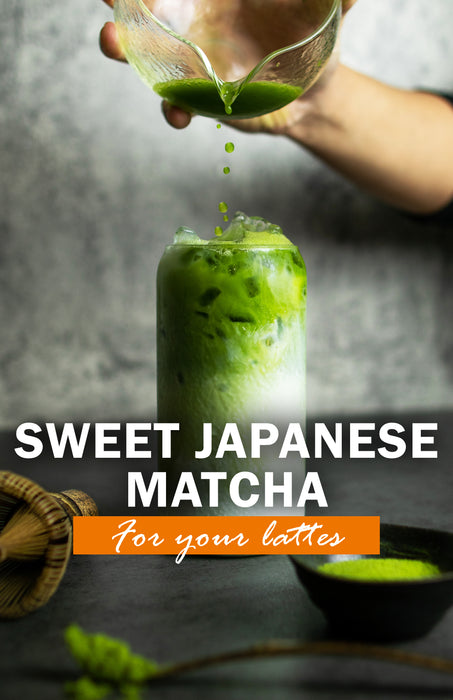 Sweet Japanese Matcha - 2.2lbs per bag (1 kg) - 6 bags per case
After months of work by our Product Development and Supply Chain teams we are pleased to present to you our Sweet Japanese Matcha! This compelling formulation is designed to deliver a bright and bold matcha flavor reflective of its Japanese origin with the perfect amount of sweetness for your lattes. 
Preparation with any iced or hot milk takes less than 15 seconds.
Case size: 6 Bags / 14.5lbs
Origin:  Japan