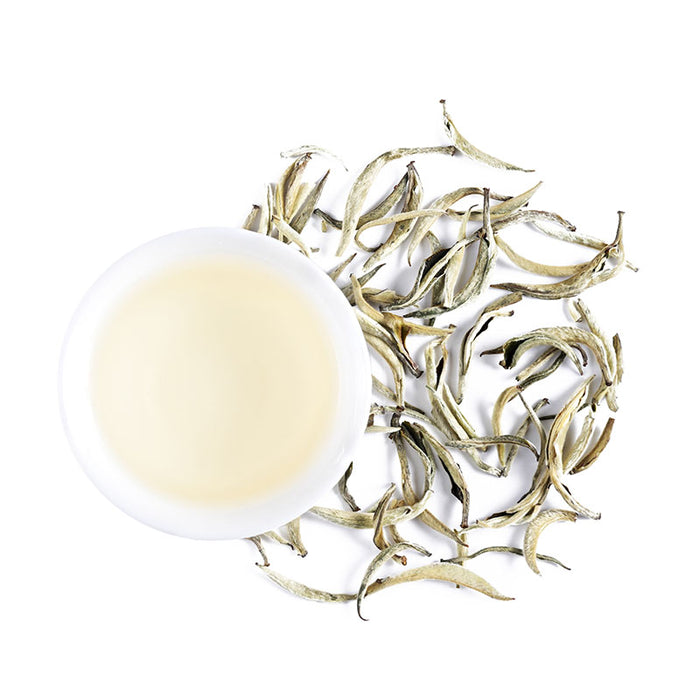 Organic Jasmine Silver Needles (BC)
The finest Jasmine Silver Needle tea takes three months to complete. Single buds of the Da Bai tea cultivar are carefully handpicked in early April, meticulously crafted then sundried. When July arrives, the tea is then covered in freshly picked jasmine buds to slowly infuse over night. The next day, the jasmine flowers are removed and the process is repeated up to six more nights to create an intense floral aroma.

Serene, soft notes of honeyed apple, bright, uplifting and invigorating.  A velvety texture that expresses exceptional Silver Needle white tea.

Organic: Yes
Fair Trade:
Rainforest Alliance:
Origin: Fujian, China
Quality: Reserve