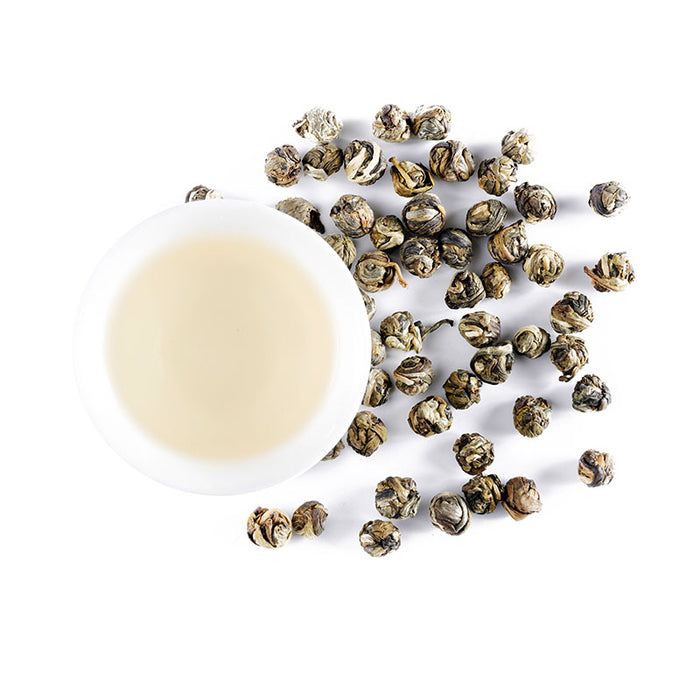 Organic Jasmine Pearls (BC)
The Wuyi Mountains of Fujian, a majestic mountain range of raising massif that was subjected to tectonic movements of folding and refolding grace for thousands of millennia. The is where we source our Jasmine Pearls. Jasmine Pearls is the crown jewel of green tea. Handpicked spring green tea governed by two leafs and a bud, masterfully handcrafted into perfect pearl spheres then scented with jasmine flowers in early summer for seven warm nights. 
Vivid and pale golden green hue, smooth with a gentle dryness leading to a delicate dance of pear, orchid and jasmine on the noise and taste buds. A lingering finish of sublimely enchanting aroma of sweet, fragrant jasmine. 

Organic: No
Fair Trade: No
Rainforest Alliance: No
Origin: Fujian, China
Quality: Reserve