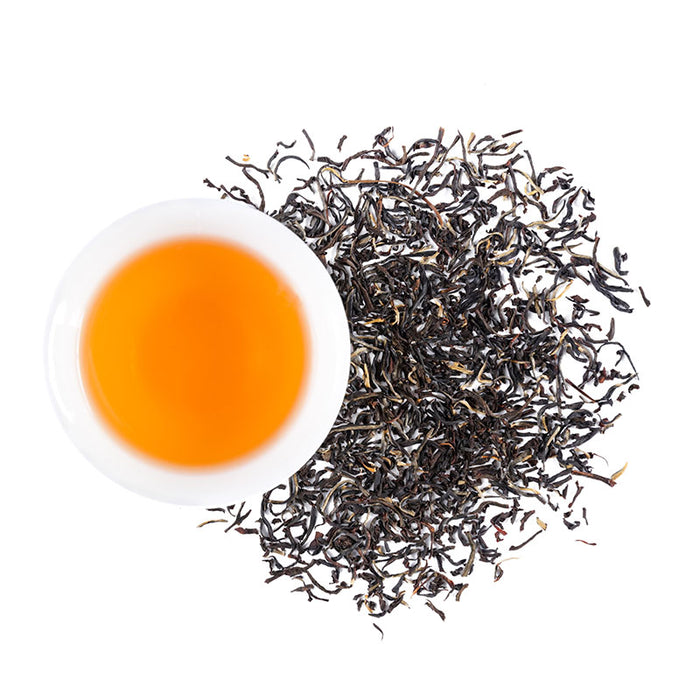 Organic Golden Finest Tippy Assam (BC)
The tea horse trail hews generally east towards the sunrise. The sky becomes seamless sky. The horizon is just a horizon. The ticking of your wristwatch decelerates. You persisted through 50,000 years of rain, and your heart pendulums rest while your shadow keeps moving. To call this region divine is an understatement. In the tea world, this is Assam.  
Full-bodied, folding notes of malt and dried fruit are complemented by woody high notes. The refinement of crafted golden tips finish the tea with grace and splendor delivering the purest expression authentic Assam terroir. 

Organic: Yes
Fair Trade: Yes
Rainforest Alliance: Yes
Origin: Assam, India
Quality: Reserve