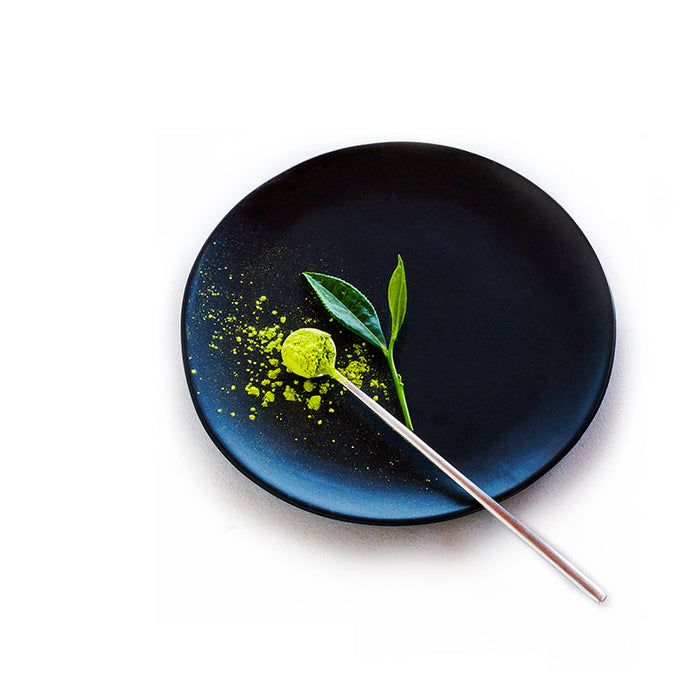 Organic Ceremonial Grade Matcha (BC)
Our Ceremonial Grade Matcha is crafted in Kagoshima Japan. This place is located at the southernmost point of Kyūshū where Japan ends and falls off into the Pacific Ocean. This is an ancient land where violent volcanoes still echoes its supremacy. This is also some of Japan's most skillful tea artisans call home. For them Kagoshima is the hallmarks of good living, rugged elegance, and generational mastery of Matcha. The Barista Collection Ceremonial Grade Matcha a journey of discovery and adventure. This tea is steeped in history and has a special alchemy created between the land and the remarkable people who inhabit it. Every sip is a statement. Unadorned and refined. This Matcha proclaims itself as the relentless pursuit of the inimitable. Purposeful in every detail. Bold in very indulgence.
Vivid emerald green hue, complex umami, mellow creamy mouthfeel with notes of artichoke, and fresh cut grass. A lingering hints of toasted hazelnut at the finish.
Organic: Yes
Fair Trade: No
Rainforest Alliance: No
Origin: Kagoshima, Japan
Quality: Reserve