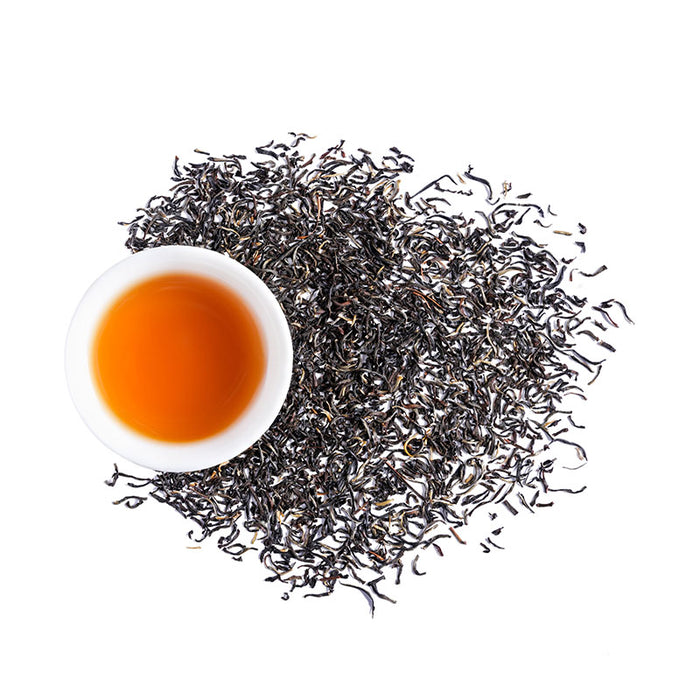 Organic Ceylon Ruhuna Extra Special (BC)
It's never just about a place to visit. It's the voyage beyond the destination into the revelation, whether cultural, culinary or spiritual. Not just observing the locals but being part of it. Granting the feet to wander and the wind to wonder as you salute the warm sunset. Vibrant colors and patterns define Sir Lanka both inside and out. At sunset, when—at just the right moment—the descending sun will hit an opening of the naa tree line and set the whole place awash in a fiery ruby luminescence. It is hard to imagine that this was the inside an iconic tea garden in Ruhuna. 
Tea in Ruhuna was not supposed to work. Ruhuna does not have the heritage of the Kandy region going back to 1867. It does not have the high elevation mountains of  Nuwara Eliya or the remoteness of the Uva region. Against all odds Ruhuna tea stands among the finest Sri Lanka has to offer. The acidic soil, combined with the low elevation tea estates, induces the tea-bush to grow vigorously, producing exquisite elongated leaves and tippy buds singular in quality.
Medium-bodied, fantastically smooth, silver tips, rich, and malty with a sweet citrus notes and nuances of roasted peppers. Enjoyed with or without a cloud of milk.

Organic: Yes
Fair Trade: Yes
Rainforest Alliance: Yes
Origin: Low Grown, Sri Lanka
Quality: Reserve