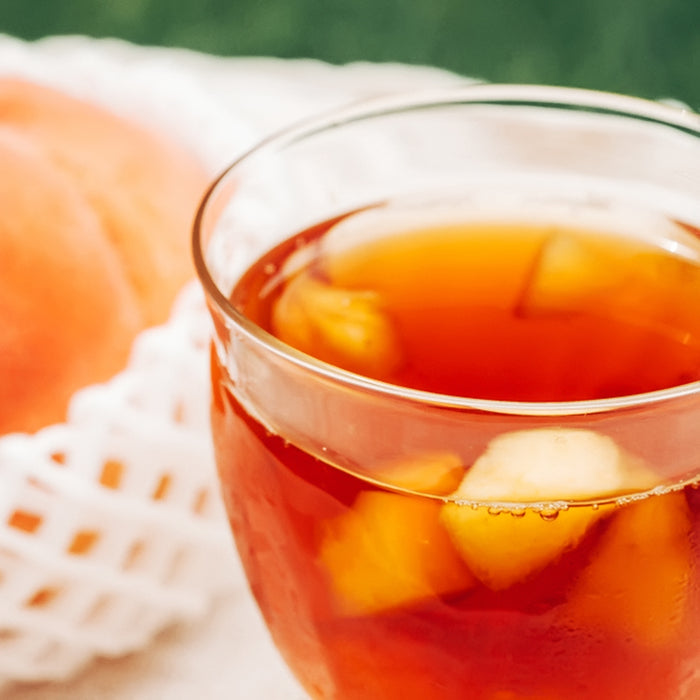 Organic Georgia Peach
There is nothing better than a refreshing glass of cold iced tea to get you excited about spring and summer. And when it comes to iced tea, Georgia Peach Iced Tea is as classical American as apple pie. 
This one ounce filter bag will make one gallon of premium fresh brewed iced tea.

Item Number: 
Organic:  Yes
Fair Trade: 
Rainforest Alliance: 
Origin:  Blended in USA